How does the membership work?
At CelioGenix, we believe that beautiful skin starts from within. And that regularity and routine are important. That is why we prefer to offer Collagen Beauty Drink as a member service and always with a 45% discount.
---
Start the member service in three easy steps
1. Order
You order your membership voor only €67,50. This is 45% cheaper compared to buying CelioGenix separately.
2. Delivery
Every 4 weeks you receive 30 bottles of CelioGenix with free delivery for members
3. Welcome gift
You also receive a Skin C15 Vitamin-C serum worth £29,95 on your first delivery.
---
Easily manage your membership
You can skip your next delivery by logging into your customer account or contacting service.
You can cancel your membership at any time by logging into your customer account or contacting service.
With us you are not tied to a mandatory purchase* or a subscription period.
Read the instruction on how to manage your membership below
---
Log in to your account
1. Click on the icon in the menu bar.


---
2. Enter your email address and password.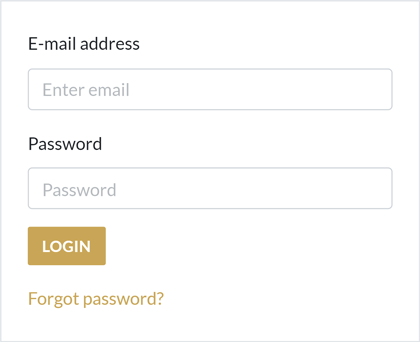 If you don't know your password, click on the link Forgot password?. Enter your e-mail address and you will receive a mail with a link. Open this link to create a new password.
---
You are now logged in to your customer account!
Click on "Subscription" to view all your subscription.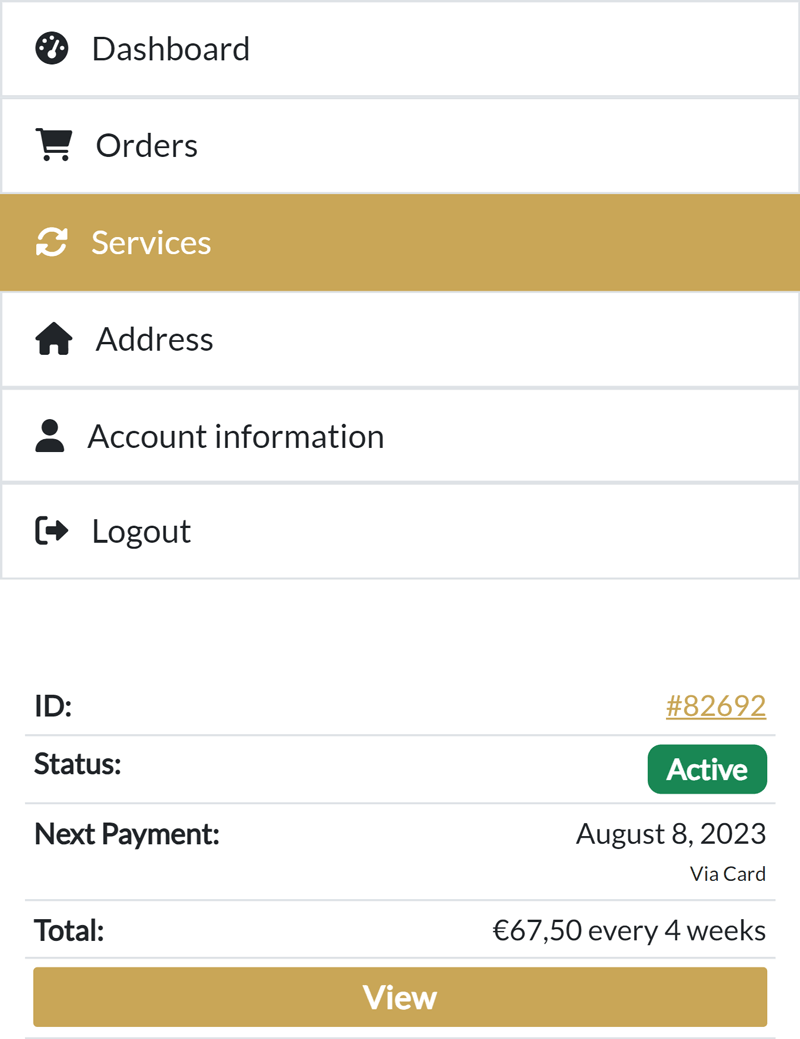 ---
Manage your subscription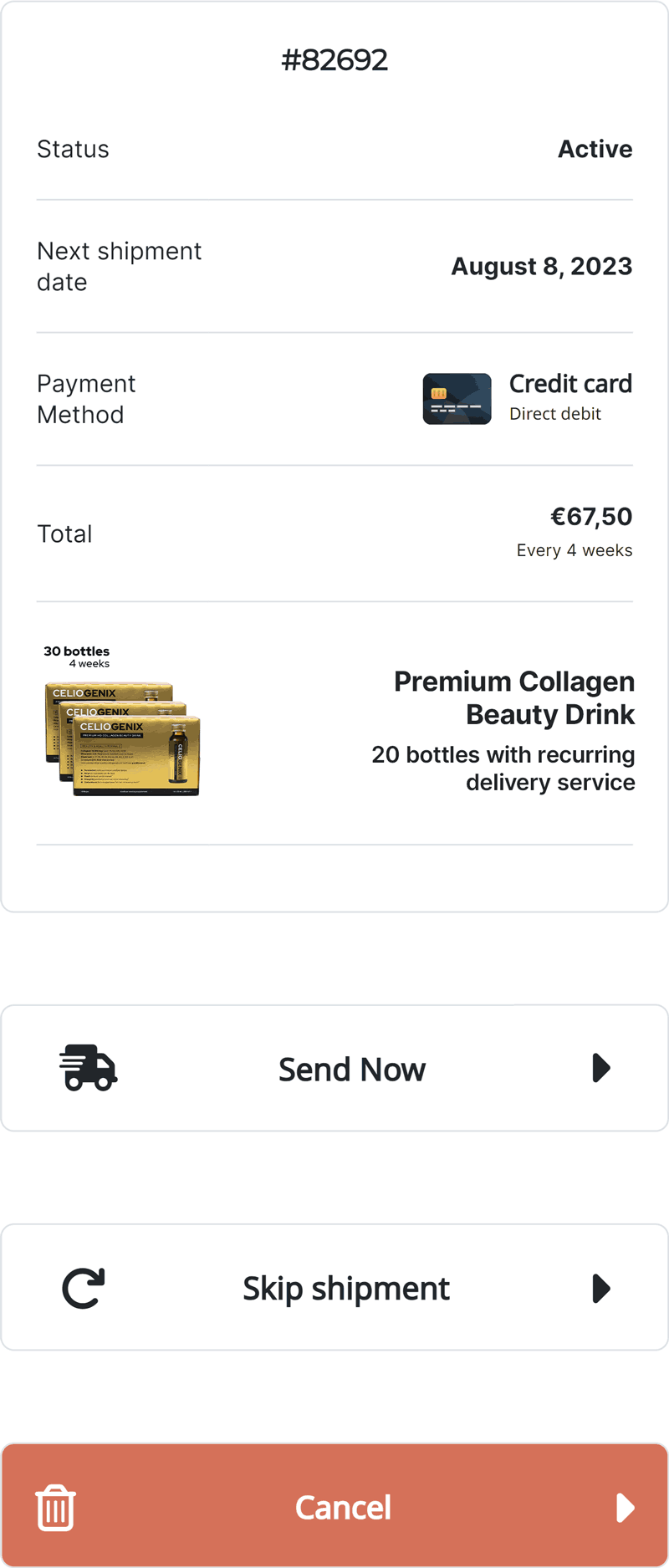 Renew now
We offer the option to have a shipment shipped immediately. By clicking the "Send now" button, your order will be shipped as soon as possible.
Skip Shipment
It is possible to skip a next shipment. You can do this by clicking the button below.
Cancel Subscription
For any reason whatsoever you can cancel your subscription. Your subscription will be canceled immediately.
---
How to contact customer service