CelioGenix Beauty Drink
Subscription
A beautiful skin starts from within with this Premium Collagen Beauty Drink: an anti-aging beauty supplement with 10.000 mg pure marine collagen, 11 vitamins, 6 minerals, Aloe Vera, and Goji.
This beauty & health drink is a unique all-in-1 solution and very easy to use.
Peachy taste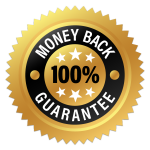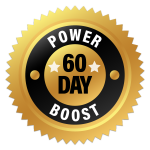 ---
Premium collagen 10000mg: Type I, II, III, IX, X, XI, XVII, XVIII, XXII, XXIV, XXVII, XXVIII
Minerals: Q10, Zinc, Magnesium, Selenium, Iron, Copper
Vitamins: A, B1, B3, B5, B6, Biotin B8, B12, C, D3, E, K1
Moisturizers: Aloe Vera – Goji
Taste: Peach
Beside our 'order now' options that allow you to make a one-time purchase, we also offer two subscription options:
Regular Subscription
Premium Subscription
With any subscription you pay and receive the chosen amount of CelioGenix bottles once every two months until you unsubscribe. It is possible to unsubscribe or change between Regular and Premium at any time.
30 bottles of CelioGenix
One bottle per 2 days
€ 82,50 every 2 months
€ 2,75 per bottle
60 bottles of CelioGenix
One bottle each day
€ 150 every 2 months
€ 2,50 per bottle
You can easily change your subscription or unsubsribe in your CelioGenix account on the website (menu>my subscription>view>cancel/change). If you want to unsubscribe or change to a different subscription in time before your next delivery, make sure to do this at least 14 days before the end of that 2-month term. This way you make sure that everything is in order before the next automatic payment and delivery.
Note that if you live outside the EU, there may be extra shipping costs.
With 10 grams of premium hydrolyzed marine collagen in each bottle, CelioGenix softens and smoothens the skin on your face and body. The peptides reach the right skin layer from within.
CelioGenix contributes to beautiful & strong hair and nails.
The vitamins and minerals in CelioGenix know many health benefits. Some examples are:
Vitamin b12 and iron contribute to the cell renewal process
Copper, selenium, zink, iron, vitamin a, b6, b12, c, and d support the immune system
We advise to start with 60 bottles – one a day during the first two months. This way you'll receive a full collagen, vitamin, and mineral boost. After this period you can choose to continue the boost period or to reduce your intake to, for example, one bottle every other day.
When will I notice a well-nourished skin?
The first benefits could become visible after about 4 to 6 weeks of daily usage. Do note that every body is different, so one may need more time for the nourishment to show than the other. Some CelioGenix users say they noticed their skin looked good after 3 weeks, others after 3 months. Factors such as the quality of your skin and your lifestyle may affect this.
Ingredients
---
Nutritional values
We enriched the cocktail with the most essential vitamins, minerals, Q10, Aloe Vera, and Goji to make your life a little easier. Take a look at the nutritional values:
| Ingredients | 1 Bottle (50ml) | % NRV* |
| --- | --- | --- |
| Hydrolyzed Collagen | 10.000 mg | |
| Q10 | 120 mg | |
| Vitamin A | 0.8 mg | 100% |
| Vitamin B1 | 0.1 mg | 100% |
| Vitamin B3 | 1.6 mg | 100% |
| Vitamin B5 | 5 mg | 100% |
| Vitamin B6 | 1.5 mg | 100% |
| Biotine B8 | 40 mcg | 100% |
| Vitamin B12 | 2.8 mcg | 100% |
| Vitamin C | 75 mg | 100% |
| Vitamin D3 | 10 mcg | 100% |
| Vitamin E | 15 mg | 115% |
| Vitamin K1 | 70 mcg | 100% |
| Iron | 5.5 mg | 50% |
| Copper | 0.9 mg | 100% |
| Selenium | 70 mcg | 100% |
| Zinc | 10 mg | 100% |
| Magnesium | 75 mg | 21% |
| Aloe Vera Juice Powder | 50 mg | |
| Lycium barbarum (Goji) | 50 mg | |
*NRV – Natrient Refence Value
| Nutrition Information | per 100ml | per 50ml |
| --- | --- | --- |
| Energy | 586 kj / 140 kcal | 293 kj / 70 kcal |
| Fat | 0.2 g | 0.1 g |
| of which saturates | 0 g | 0 g |
| Carbohydrates | 15 g | 7,5 g |
| of which sugars | 7.8 g | 3.9 g |
| Protein | 19.6 g | 9.8 g |
| Salt | 0.02 g | 0.01 g |
Salt Content is exclusively due to the presence of naturally occurring sodium
---
Extra Information
---
Usage
CelioGenix Beauty Drink is easy to use: you simply drink one 50ml bottle of CelioGenix every day and you will notice improvements after several weeks or months*. It is advisable to drink CelioGenix on an empty stomach for the best absorption, for example before breakfast. Open a bottle and take a shot – it is not necessary to mix CelioGenix. It has a peachy taste. You can chill the product if you prefer a cold shot.
Drinking enough water during the day helps to keep your skin hydrated.
(it is possible to drink CelioGenix less frequently, for example when you are still producing a lot of collagen yourself and your main goal is preventing fine lines. For the best visible results we advise one 50ml beauty drink a day).
*Every person is different, and results may vary per person. Some will notice the first results after 3-4 weeks, and for others it may take longer. Starting skin condition, age, and lifestyle are factors that could influence your results. It may take longer for your hair and nails to visibly improve than for your skin structure. Remember to take 'before' pictures so that the results are easier to see!
---
Important Information
Store CelioGenix Beauty Drink in a cool and dry place between 15-25⁰C. Avoid direct sunlight exposure. This product is suitable for adults. Do not exceed the recommended dose. Consume immediately upon opening.
Keep out of reach of children. A varied, balanced diet and a healthy lifestyle are important. This product is not a substitute for a varied diet. Pregnant, nursing women, and people with allergies or under mediation should consult with a health care professional before consumption. This product contains fish and its derivative. Once a bottle is opened consume within 24 hours.
Shelf life
24 months after manufacture if unopened.
Ingredients
Water, Hydrolyzed Collagen (from fish). Apple Juice Concentrate, Citric Acid, Erythritol, Magnesium Phosphate, Peach Flavor, Coenzyme Q10, Zinc Gluconate, Ascorbic Acid, Lycium Barbarum Extract Liquid, Aloe Vera Juice Powder, Ferrous Gluconate, Vitamin E Acetate, Selenium Yeast, Apple Flavor, Vitamin A Acetate, Sucralose, Steviol Glycoside, Copper Gluconate, Calcium Pantothenate (Vitamin B5), Cholecalciferol (Vitamin D3), Vitamin B12, Pyridoxine Hydrochloride (Vitamin B6), Nicotinamide, Vitamin K1, Thiamine Mononitrate (Vitamin B1), Biotin.
Contains
No preservatives. No artificial color. No alcohols. No GMO. No Gluten.
Customer reviews
Reviews from our customers
Do you like our drink? Send your picture with CelioGenix to [email protected] and get featured!
al 2 keer 60 flesjes besteld
begin het nu te merken en dus van plan klant te blijven bij celiogenix!! collageen is top
Drankjes Voor een jeugdige huid
De drankjes van CelioGenix laten mijn huid weer stralen. Vanaf mijn 52ste zag ik mijn huid echt aftakelen, met name door de overgang. Mijn huid ziet er nu weer vol en jeugdig uit. Ik neem het echt trouw elke dag in. Het is nu onderdeel van mijn dagelijkse routine. Ik en mijn huid zijn erg blij! Dankjewel CelioGenix!
love the drinks
recommend to try it for a few months! Great collagen drink for the aging skin
Makkelijk en lekker
Celiogenix is een goed en lekker supplement. Anders dan de meeste is het een makkelijk drankje en zit ook nog veel in naast collageen.
Wat een geweldig product
Wauw, onder de indruk van dit collageen drankje! Het geeft mijn huid én lichaam een boost. Ik voel me fit en mijn fijne lijntjes zijn zachter geworden. Ik ben er heel erg blij mee en kan het zeker ook anderen aanraden! Top!